Pinetop Lakes Golf Course is green and lush surrounded by beautifully maintained homes! We would love to play it again when we return.
George – Las Vegas, NV

Welcome to Pinetop Lakes Golf & Country Club
Just a few hours' drive from Phoenix and Tucson, there is a land of four seasons, Arizona at its very best. Cool, dry mountain air in the summer, the turning of the leaves in the fall, snow and a cool white moon in the winter and the renewal of abundance in the spring. This is Pinetop, Arizona. It is located high in the cool and beautiful White Mountains of Arizona
Pinetop Lakes Golf & C.C. is an 18-Hole executive golf course that is not your typical executive. It boasts 5 par-4's and 2 par-5's with the rest being par 3's that are no sure thing. The total yardage is 4558 from the tips. All holes are lined on each side with beautiful tall pines, gorgeous homes and of course out of bounds. Keep your drivers in check and here we go.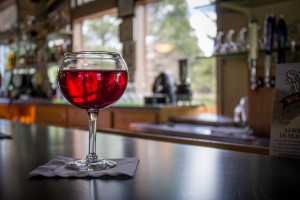 After your round head on into the bar or sit outside in the beautiful weather by the snack bar and recant the round with the other players in your group. And while your recanting or even re-counting think that you just played an executive course and the whole time you were out there it felt like regulation all the way.
When you're not in the mood for golf but are in the mood for your favorite foods in your favorite place, visit the Fairway View Restaurant & Bar and enjoy breakfast lunch or dinner in a warm friendly atmosphere with the best views on the mountain!
With Standing Specials (Friday Fish Fry and Saturday Prime Rib) and a revamped menu you can find what you are looking for and more! Plus you can host your wedding or other special event at the course and take advantage of our catering service.
We were craving a chicken fried steak for breakfast and decided to try this place out. We were not disappointed as the steak had a perfect crispy crust and the gravy full of flavor! Terry – Austin, TX

Restaurant Hours
Open for lunch 7 days a week 11AM-2PM
Breakfast Fri, Sat & Sun 7AM-11AM
Dinner Fri & Sat 5pm-8pm
HAPPY HOUR 7 days a week 2PM-5PM
Membership Has Benefits!
You can become a part of all this by joining Pinetop Lakes Golf & Country Club. We are a membership-owned equity club, however all facilities are open to the public. Our members invite visitors to enjoy a round of golf on a daily fee basis. You can become a member today and enjoy all the benefits of member ship:
Private Members Only Room
Free Pickle Ball and Tennis
Club Storage and Lockers
Discounts
Private Parties
And More!